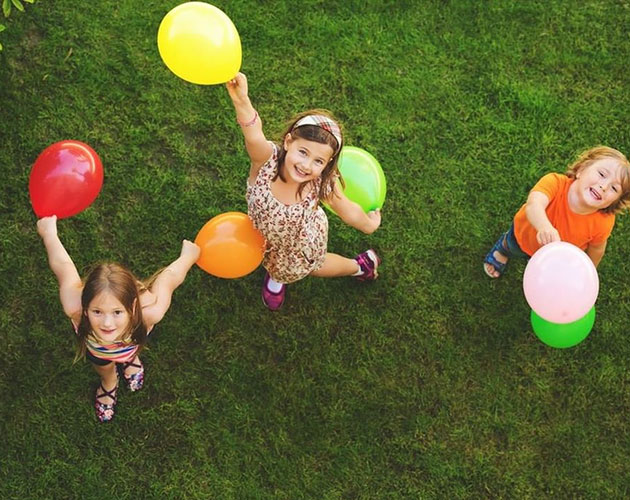 About Kita Zauberflöte
You want for your child a loving childhood education and care
The Kita Zauberflöte is an educational, family supplementary day care offer. At the heart of our mandate are both the educational work with the individual child, and the child as a group member. We put in practice the idea that the social behavior of the child, can be learned within as well as outside the family.
Group work is vital as it ensures a benevolent and professional care and upbringing of the children. Open and constructive communication is the basis of good group work. Our educators regularly interact with each other, exchange information and inform each other about important developments, activities and needs of the children. They maintain pleasant manners that have a positive influence on the well-being of the child.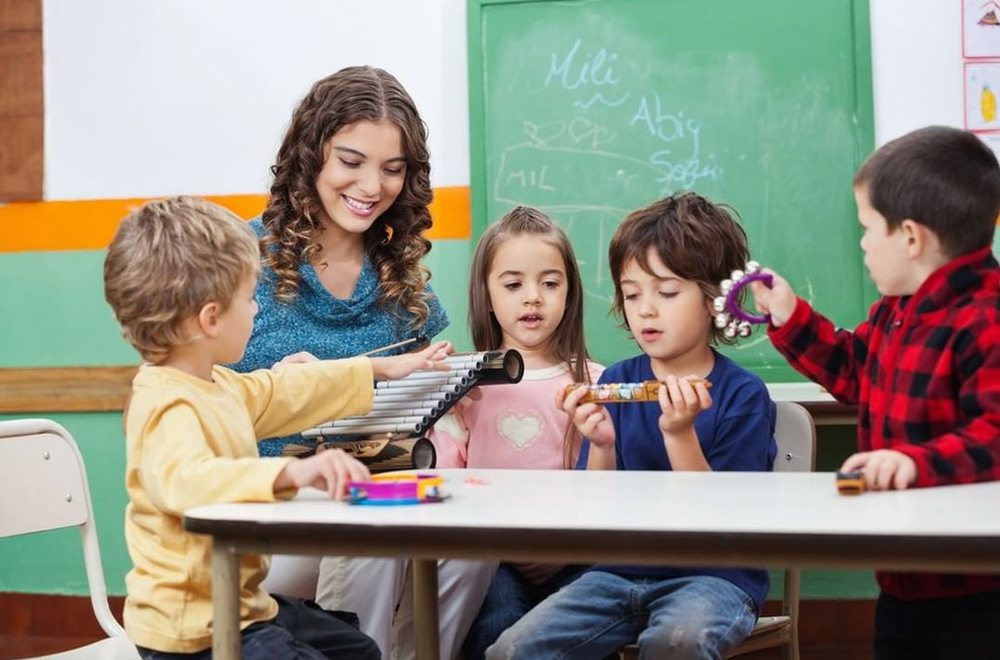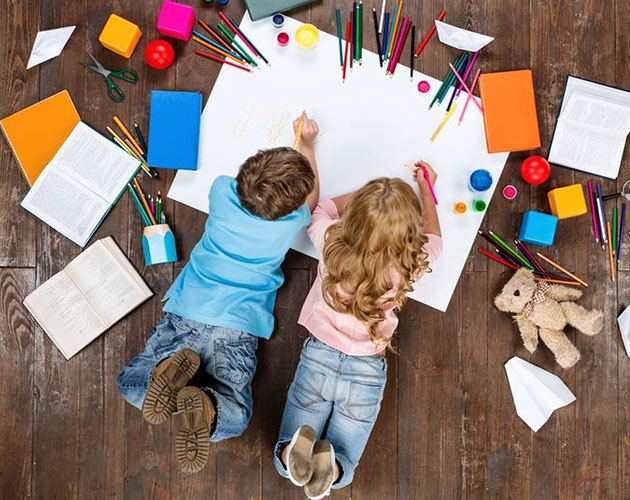 One educator One language
At the Kita & KiGa Zauberflöte we are bilingual in German and English. In addition to their native language, children also learn a second language through play in everyday life. We believe in the power of early bilingual education. Language support is based on the so-called one-teacher principle. This means that the native German teacher is only responsible for the German language, while the other English-speaking teacher only works in English. This has the advantage that the children can recognize at any time which language is needed.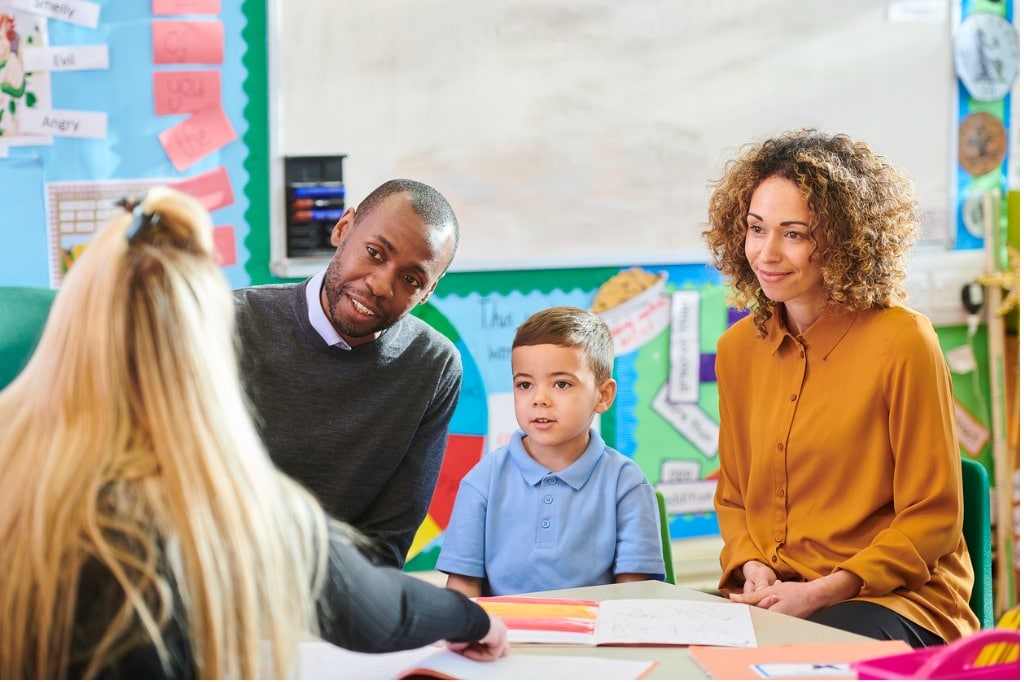 Good cooperation between parents and our educators is the basis for the child's healthy development and well-being.
Parent meetings, parent evenings and other events are organized regularly for communication purposes. Regular parent-teacher meetings enable everyone involved in the child's upbringing and development to exchange ideas. The content of the parent-teacher discussions can include everyday parental questions when dropping off and picking up the child, but also development discussions or events.
Relaxed, fit and healthy in preschool everyday life
For Children from 2 years
Yoga has a positive effect on the whole development of the child. Like no other type of movement, yoga improves body sensitivity, strengthens the concentration and the emotional well-being of children. The playful learning with a lot of fun and imagination is while Yoga training in the foreground.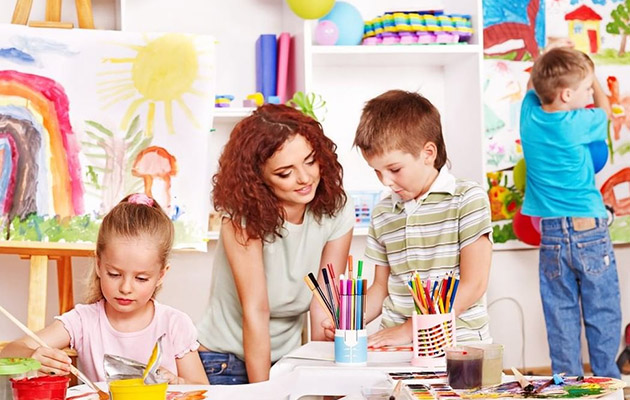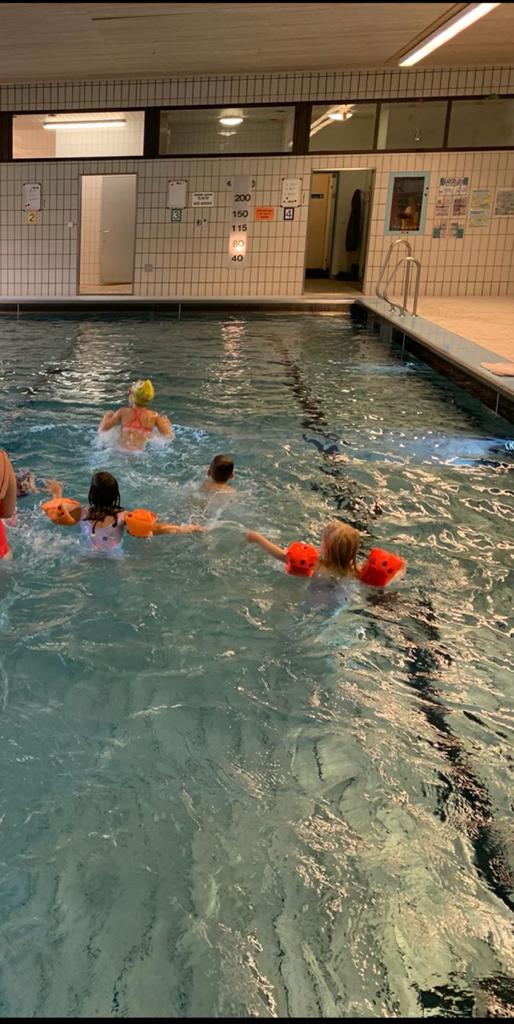 Water familiarization & swimming lessons
Water fascinates children. Most children love going to the pool. Children can learn a variety of physical, sensory and movement experiences in the water and, above all, have a lot of play and fun in a group. Our teachers and a small group of children visit the indoor pool regularly, accompanied by a swimming teacher
Visit to the stables & pony rides
A favorite activity for everyone especially for older children. It takes place every second Tuesday for KiTa children and every second Thursday for KiGa& Hort children. The children have a lot of fun with a lot of experience and learning and there is a lot to discover: The children can play in the straw, take a break and enjoy their meals, keep playing and enjoy.